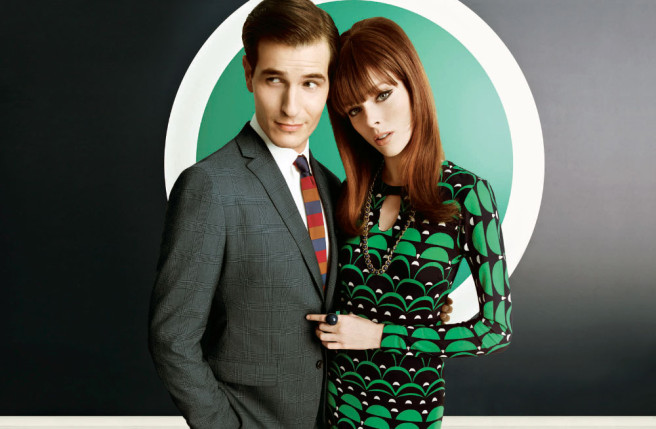 Banana Republic Mad Men Collection S/S 2013 | Source: Banana Republic
When the first episode of the final season of Mad Men airs in the US on 13 April, fans are expected to tune in to see the clothes as much as the closely guarded plotline. The retro fashions — which evolve from season to season as the story chronicles the evolution of Madison Avenue in the 1960s — have received a good deal of attention over the years, resulting in Mad Men-branded clothing collections developed in partnership with Banana Republic and Brooks Brothers. Blogs dissect each outfit in detailed costume recaps that have become as popular as posts summarising the story line. And it's difficult to read an article about men's suiting without stumbling upon a reference to Don Draper or Roger Sterling, characters on the programme.
None of this would be possible without costume designer Janie Bryant, who is responsible for outfitting every single character on the show. Indeed, Bryant, who won an Emmy for her work on HBO series Deadwood before signing with Mad Men in 2007, is in many ways the breakout star of the series. She has endorsed several products (including Downy Wrinkle Releaser), written her own book (a personal style bible called The Fashion File), and designed collections for QVC and Banana Republic.